Olive Garden Pumpkin Cheesecake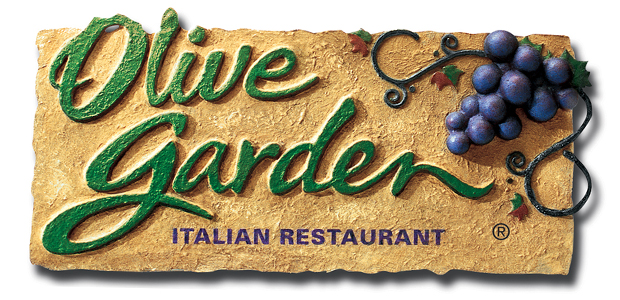 Olive Garden Pumpkin Cheesecake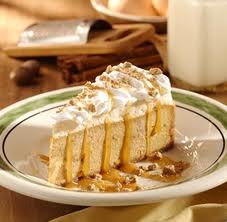 METHOD:
Crust preparation
In a medium sized bowl combine graham cracker crumbs, ginger snap crumbs, sugar, and butter, mix well. Press crust into a springform pan. Press the crust about halfway up the side of the springform pan. Refrigerate crust while you continue to prepare the cheesecake.
Filling preparation
Allow extra time for mixing up this filling. Remove the pure pumpkin puree from the can and place into a couple of large paper towels. Wrap the pumpkin puree with the paper towels, this will soak the excess water in the pumpkin puree. Continue to remove excess water from the pumpkin puree for about 60 minutes before making cheesecake mixture. Bring the remaining ingredients for the filling to room temperature while the pumpkin puree is having the water removed. With a mixer beat cream cheese until smooth, and add eggs one at a time, and then combine all ingredients for the filling in a mixer. Blend until very smooth. For best results allow all ingredients to reach room temperature before mixing the filling. Remove crust from refrigerator, and pour in filling.
Bake cheesecake at 350 for 30 minutes, and then reduce temperature to 325 degrees for an additional 30 minutes. When you remove the cheesecake it should be slightly jiggly in the center, the cheesecake will set up nicely as it cools.
Sour Cream Layer
When you remove the cheesecake from the oven set aside, and begin to prepare the seasoned cream cheese layer. In a small bowl combine sour cream, sugar, and spices. Blend well. Spread seasoned sour cream mixture over the baked cheesecake evenly. Place the cheesecake back into the 325 degree oven for about 8 minutes to the sour cream layer will set.
Whipped Cream
Now allow the cheesecake to cool, when the cheesecake is completely cool, you can add the whipped cream. In a medium sized bowl combine 2 pints heavy whipping cream, vanilla, and sugar, mix well with a blender or a stand mixer. Whip the cream until it forms stiff peaks. Remove ring from the spring-form pan, and either pipe the whipped cream over the pumpkin cheesecake or spread with a knife.
When you are ready to serve the Olive Garden Pumpkin Cheesecake cut each slice, drizzle the top of the cheesecake with caramel sauce, and then sprinkle over gingersnap crumbs before serving.
Additional notes about cheesecake making:
I do not use a waterbath. You may wish to use a waterbath when you prepare your cheesecake.
Allow the ingredients to reach room temperature before blending together the filling. This really makes a difference in getting a nice and smooth filling.
Crust:
Use an 8-inch spring-form pan
1 1/2 cups graham cracker crumbs
1 cup ginger snap cookies
1/4 cup sugar
1/2 teaspoon cinnamon
8 tablespoons melted butter
Cheesecake Filling:
3 8-ounce packages cream cheese
1 15-ounce can pure pumpkin
2/3 cups light brown sugar
3 eggs
1 teaspoon vanilla
1/2 teaspoon salt
1/2 teaspoon ground cinnamon
1/2 teaspoon nutmeg
1/4 teaspoon ground ginger
1/4 teaspoon ground cloves
Sour Cream Layer:
1 cup sour cream
1/4 cup sugar
1 teaspoon vanilla
1/8 teaspoon cinnamon
1/8 teaspoon nutmeg **freshly ground if available
Whipped Cream:
2 pints heavy cream
1/4 cup sugar
1/2 teaspoon vanilla
Additional toppings:
Caramel sauce
gingersnap crumbs
70 mins
12
(Visited 45 times, 1 visits today)