Bread Machine – Whole Wheat Bread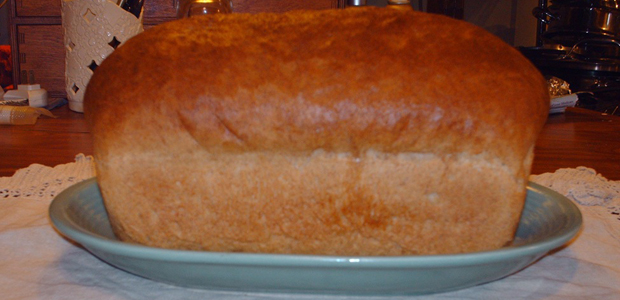 Bread Machine
Whole Wheat Bread
Whole wheat flour and honey give this tender loaf a nutty, slightly sweet taste that's irresistible. Try it toasted and spread with raspberry jam.
METHOD:
Select the loaf size. Â Add ingredients according to manufacturer's directions.
If available, select the whole grain cycle, or select the basic white bread cycle.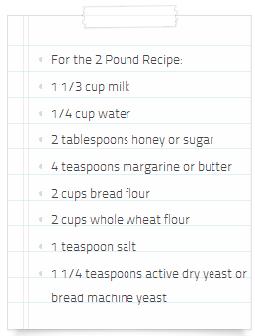 For the 1 1/2 Pound Recipe:
1 cup milk
3 tablespoons water
4 teaspoons honey or sugar
1 tablespoon margarine or butter
1 1/2 cups bread flour
1 1/2 cups whole wheat flour
3/4 teaspoon salt
1 teaspoon active dry yeast or bread machine yeast
60 mins
16 slices
(Visited 7 times, 1 visits today)